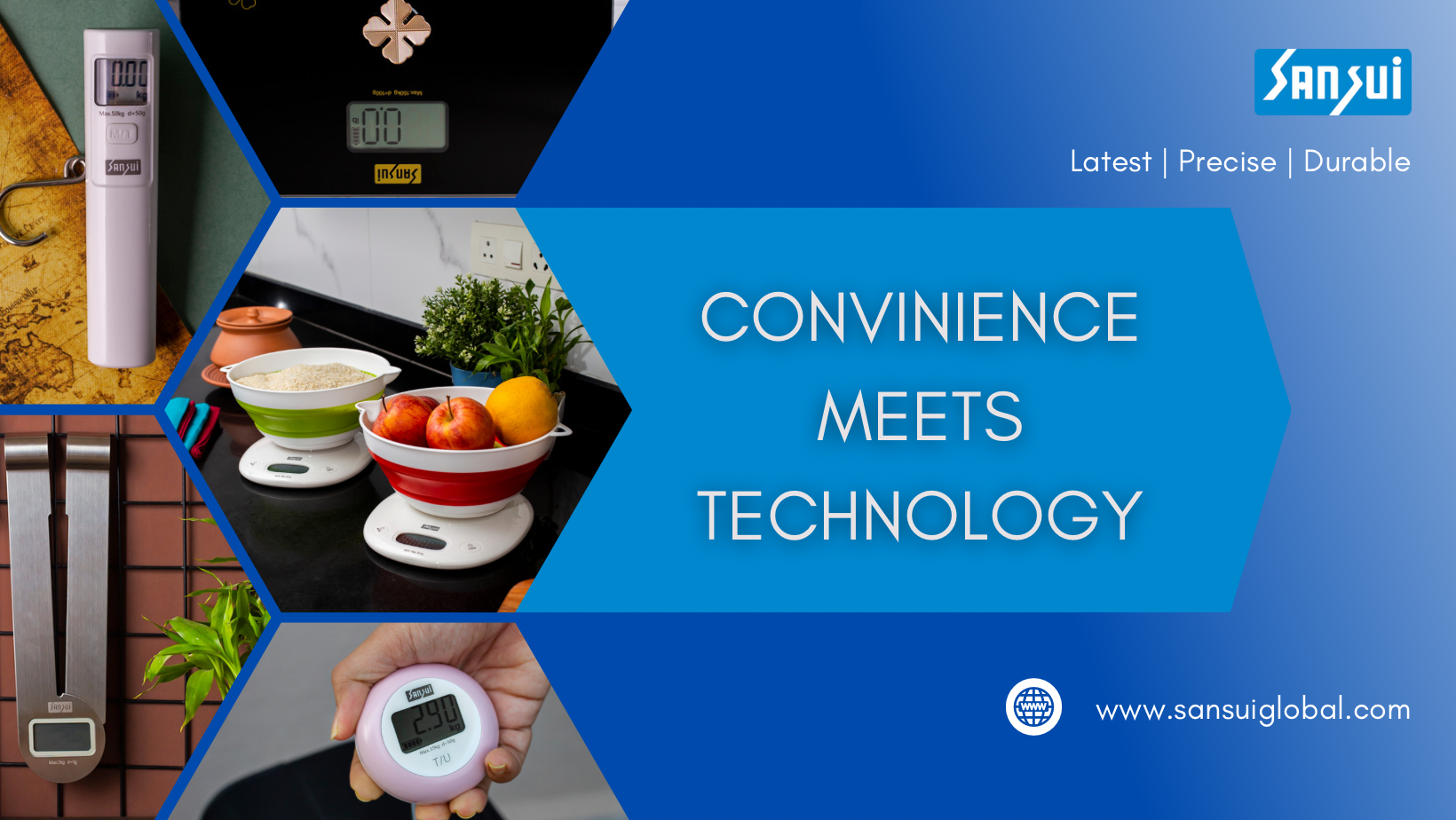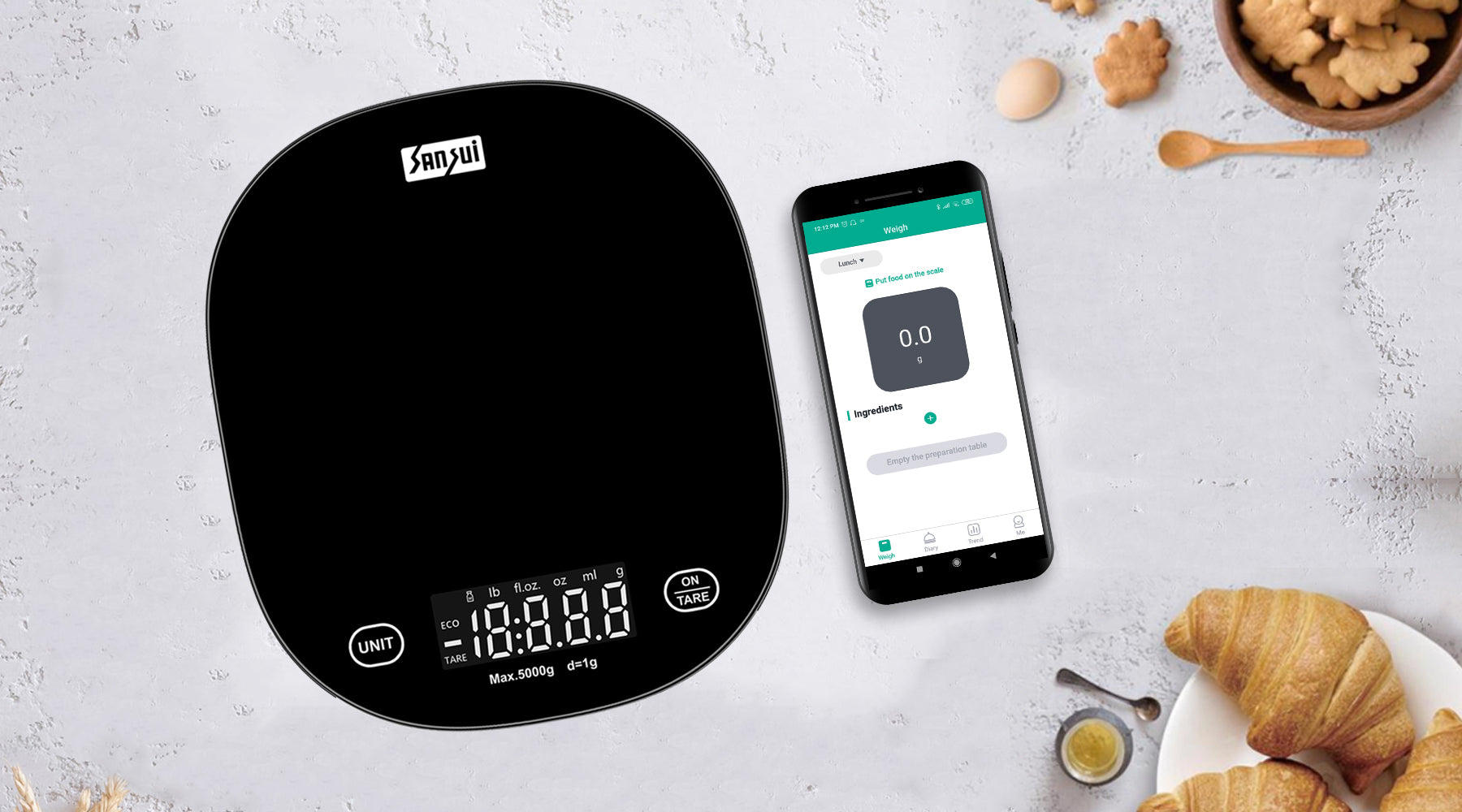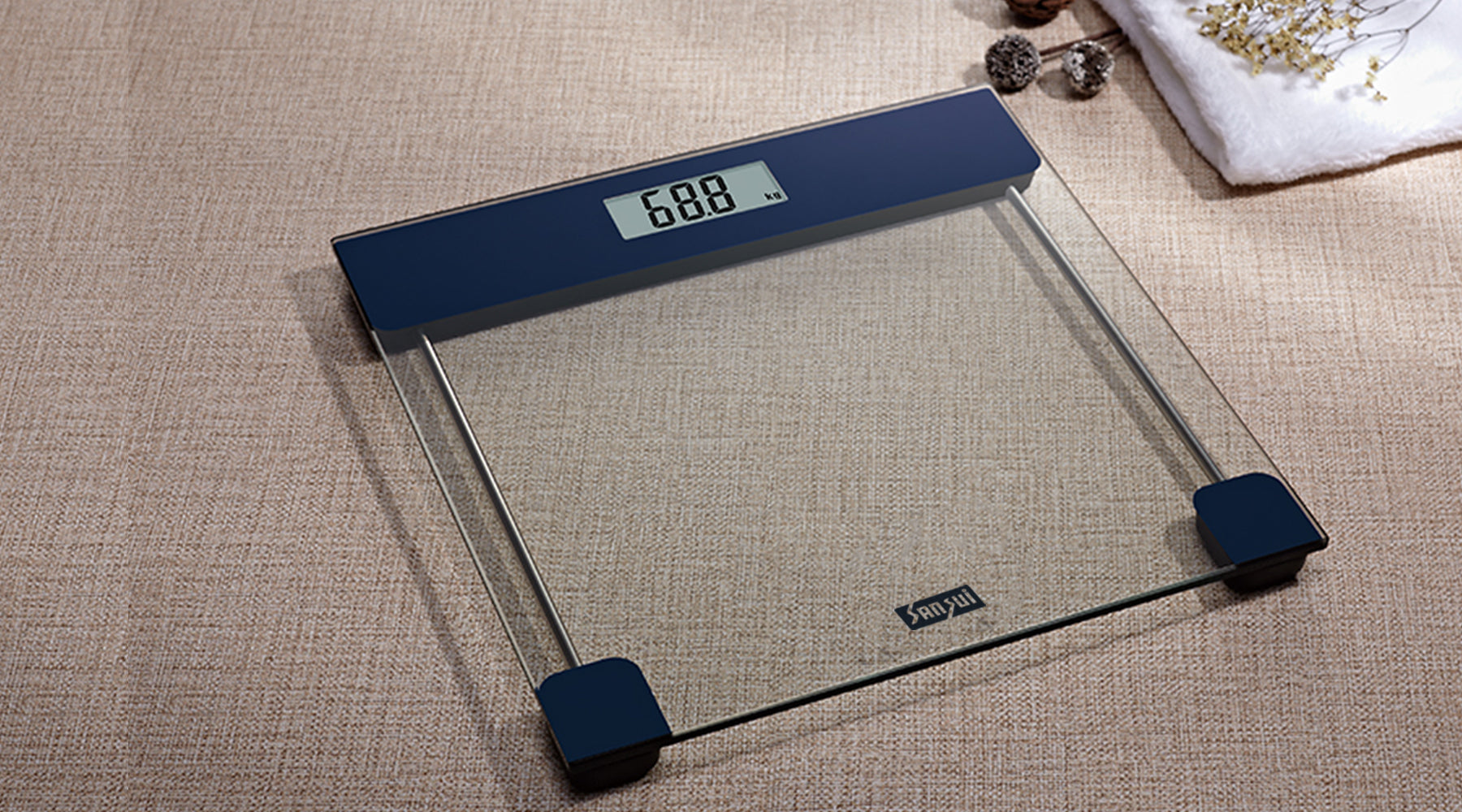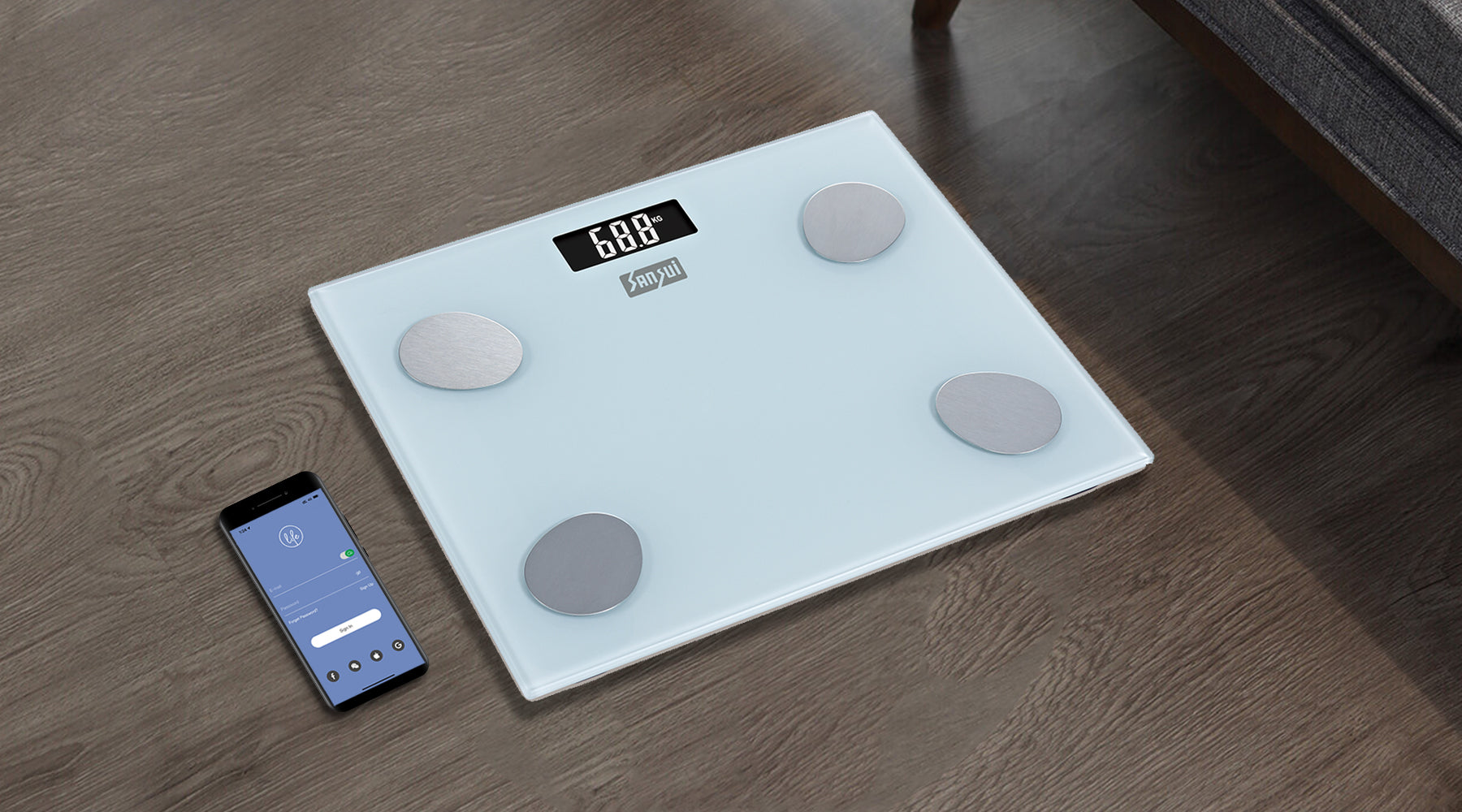 Featured Products
Original price

Rs. 1,694.07

Original price

Rs. 1,694.07

-

Original price

Rs. 1,694.07

Original price

Rs. 1,694.07

Current price

Rs. 1,100.85

Rs. 1,100.85

-

Rs. 1,100.85

Current price

Rs. 1,100.85

About this item: Tare function: It comes with a tare function that allows you to measure the weight for all ingredients separately by adding one...

View full details

Original price

Rs. 1,694.07

Original price

Rs. 1,694.07

-

Original price

Rs. 1,694.07

Original price

Rs. 1,694.07

Current price

Rs. 1,100.85

Rs. 1,100.85

-

Rs. 1,100.85

Current price

Rs. 1,100.85

Original price

Rs. 2,117.80

Original price

Rs. 2,117.80

-

Original price

Rs. 2,117.80

Original price

Rs. 2,117.80

Current price

Rs. 1,439.83

Rs. 1,439.83

-

Rs. 1,439.83

Current price

Rs. 1,439.83

About this item: iOS and Android App:   Sansui Body Fat Analyser comes with an easy to install "MovingLife" app that syncs with the weighing sc...

View full details

Original price

Rs. 2,117.80

Original price

Rs. 2,117.80

-

Original price

Rs. 2,117.80

Original price

Rs. 2,117.80

Current price

Rs. 1,439.83

Rs. 1,439.83

-

Rs. 1,439.83

Current price

Rs. 1,439.83

Original price

Rs. 1,694.07

Original price

Rs. 1,694.07

-

Original price

Rs. 1,694.07

Original price

Rs. 1,694.07

Current price

Rs. 1,143.22

Rs. 1,143.22

-

Rs. 1,143.22

Current price

Rs. 1,143.22

About this item: SMART G-SENSOR TECHNOLOGY:  Built with step-on technology for multi-user to auto-calibrate the weight as soon as you or your ...

View full details

Original price

Rs. 1,694.07

Original price

Rs. 1,694.07

-

Original price

Rs. 1,694.07

Original price

Rs. 1,694.07

Current price

Rs. 1,143.22

Rs. 1,143.22

-

Rs. 1,143.22

Current price

Rs. 1,143.22

Original price

Rs. 1,694.07

Original price

Rs. 1,694.07

-

Original price

Rs. 1,694.07

Original price

Rs. 1,694.07

Current price

Rs. 1,355.08

Rs. 1,355.08

-

Rs. 1,355.08

Current price

Rs. 1,355.08

About this item: iOS and Android App:  Download the "Foodiet" app from the App store/ Play Store. Perfect for measuring your daily diet micros a...

View full details

Original price

Rs. 1,694.07

Original price

Rs. 1,694.07

-

Original price

Rs. 1,694.07

Original price

Rs. 1,694.07

Current price

Rs. 1,355.08

Rs. 1,355.08

-

Rs. 1,355.08

Current price

Rs. 1,355.08

Original price

Rs. 2,541.53

Original price

Rs. 2,541.53

-

Original price

Rs. 2,541.53

Original price

Rs. 2,541.53

Sansui Digital Fingertip Pulse Oximeter, Three Color TFT Display, Measures SpO2 levels, Pulse Rate (PR) and PI% is a small, light-weight device whi...

View full details

Original price

Rs. 2,541.53

Original price

Rs. 2,541.53

-

Original price

Rs. 2,541.53

Original price

Rs. 2,541.53

Original price

Rs. 2,117.80

Original price

Rs. 2,117.80

-

Original price

Rs. 2,117.80

Original price

Rs. 2,117.80

Current price

Rs. 1,270.34

Rs. 1,270.34

-

Rs. 1,270.34

Current price

Rs. 1,270.34

About this item: Tare function: It comes with a tare function that allows you to measure the weight for all ingredients separately by adding...

View full details

Original price

Rs. 2,117.80

Original price

Rs. 2,117.80

-

Original price

Rs. 2,117.80

Original price

Rs. 2,117.80

Current price

Rs. 1,270.34

Rs. 1,270.34

-

Rs. 1,270.34

Current price

Rs. 1,270.34

Original price

Rs. 1,694.07

Original price

Rs. 1,694.07

-

Original price

Rs. 1,694.07

Original price

Rs. 1,694.07

Current price

Rs. 1,016.10

Rs. 1,016.10

-

Rs. 1,016.10

Current price

Rs. 1,016.10

About this item: Tare function:   It comes with a tare function that allows you to measure the weight for all ingredients separately by adding o...

View full details

Original price

Rs. 1,694.07

Original price

Rs. 1,694.07

-

Original price

Rs. 1,694.07

Original price

Rs. 1,694.07

Current price

Rs. 1,016.10

Rs. 1,016.10

-

Rs. 1,016.10

Current price

Rs. 1,016.10

Original price

Rs. 3,388.98

Original price

Rs. 3,388.98

-

Original price

Rs. 3,388.98

Original price

Rs. 3,388.98

Current price

Rs. 1,863.56

Rs. 1,863.56

-

Rs. 1,863.56

Current price

Rs. 1,863.56

About this item: Tare function:   It comes with a tare function that allows you to measure the weight for all ingredients separately by adding o...

View full details

Original price

Rs. 3,388.98

Original price

Rs. 3,388.98

-

Original price

Rs. 3,388.98

Original price

Rs. 3,388.98

Current price

Rs. 1,863.56

Rs. 1,863.56

-

Rs. 1,863.56

Current price

Rs. 1,863.56

Original price

Rs. 2,541.53

Original price

Rs. 2,541.53

-

Original price

Rs. 2,541.53

Original price

Rs. 2,541.53

Current price

Rs. 1,439.83

Rs. 1,439.83

-

Rs. 1,439.83

Current price

Rs. 1,439.83

About this item: BATTERY-FREE TECHNOLOGY:   Environment-friendly, Automatic power generation control. Quick push the U-Power button to charge ...

View full details

Original price

Rs. 2,541.53

Original price

Rs. 2,541.53

-

Original price

Rs. 2,541.53

Original price

Rs. 2,541.53

Current price

Rs. 1,439.83

Rs. 1,439.83

-

Rs. 1,439.83

Current price

Rs. 1,439.83

Original price

Rs. 1,694.07

Original price

Rs. 1,694.07

-

Original price

Rs. 1,694.07

Original price

Rs. 1,694.07

Battery-Free Technology: Recharge up and down. Advanced power auto-generation system just what you need. Right when you need it. Generate fun for ...

View full details

Original price

Rs. 1,694.07

Original price

Rs. 1,694.07

-

Original price

Rs. 1,694.07

Original price

Rs. 1,694.07
Testimonials
Amazing looking product, Extremely well built
Sanjana Singh
Works perfectly, accurate scale
Shiva
Very happy with the product. Fulfils all my needs
Pooja Desai
Very well built. Trusted company and brand. Must buy for everyone
Surendra Chawla
Good product. Better customer service. Got my product replaced in no time.
Mosin H
One of a kind product. Never seen a battery free scale. Amazing technology. Don't need to buy batteries anymore.
Siddhant S
The app is awesome. Works very well with the scale. Highly recommended for anyone looking to buy a BMI scale.
H Rao